A few years ago, while browsing — perhaps aimlessly — through the annals of my go-to recipe site, Food.com, and I encountered a dish the likes of which I had never seen before… it purported to be a Tanzanian dish for creamed spinach called Mchicha (forgive my ignorance of Tanzanian cuisine… you know how rife Pittsburgh is with Tanzanian restaurants, right?). Based on the ingredient list, I didn't see how this dish could be anything but an unmitigated revelation of culinary splendor! Creamed spinach and creamed spinach curries are among my favorite side dishes (a little research reveals that true Mchicha uses Amaranth greens, but local substitutions are often the case in recipe conversation from one continent to the next). Not only does this recipe boast spinach in curry spices, but it is creamed by a combination of coconut milk and peanut butter. How can this recipe possibly be anything but unparalleled deliciousness?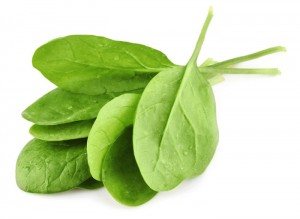 I tried this recipe, shortly after I found it a few years ago, and I was underwhelmed.
How could this recipe have failed so disappointingly? The reviews of this recipe on the website were glowing and enthusiastic. The ingredients combine very many of my favorite flavors. What went so wrong with a recipe that seemed in every way so right?
I was reminded of the poor performance of the Mchicha recipe a few days ago. I decided to peruse my catalog of saved recipes on Food.com, looking for that gem of a recipe I might have saved and forgot about years before. I got a few hits of inspiration from this list, but I also stumbled upon the Mchicha recipe and it served as a stark reminder of the delicious potential that went unrealized. It was a few years back, and so I don't remember exactly what I did in putting this recipe together, but in mulling over the recipe once more I did zero-in on one particular variable that could have led the recipe astray. The recipe calls for curry powder, even proclaiming one should use one's favorite blend!
The trouble with curry powder is that there are so many blends of so many origins and so many types. Cooking in modern America with published cookbooks and Internet recipes has given us the expectation that we can cook with exactitude. After all, even little known or exotic ingredients can be researched and ordered by mail from specialty vendors. However, many of my favorite cuisines (you know, the spicy ones) have precisely a tradition of inexact-itude. Contemplating what went wrong with this Mchicha recipe, I couldn't help by be reminded of the time my Kuwaiti friend showed me a cook-book from back home. It was published with a Western audience in mind, featuring colorful pictures and English translations of each recipe. One unmistakable point of authenticity, however, stood out. Nearly every recipe called for "mixed spices." My friend explained that every household back home has their own particular spice mix, sort of a "house blend" in the same sense that a particular restaurant might have a "house dressing." The differences in the blends from one household to the other can sometimes be marked enough, he explained, that conflict may arise in a new marriage over whether to use the mixed spices from bride's childhood home, or the groom's. I immediately thought of curry powders and curry pastes and the myriad of different types, not only for different styles or regions, but even within the same type (just try to find consistency in Garam Masalas!). Looking at the Mchicha recipe again this weekend, I understood that line item calling for "curry powder" was in fact a call for whatever local "mixed spices" would have been used.
On the one hand, understanding the Mchicha recipe in this context opens up the recipe with legitimacy to a lot of creative interpretation (worry not, I won't be using any household "Polish mixed spices"), but it also opens the recipe to a much wider margin of error. I don't remember what sort of curry powder I used making this recipe the first time, but it very well could have been the discordant ingredient that collapsed this recipe.
Approaching this recipe anew, I realize I could have researched recipes for Tanzanian curry powders. However, perfecting a new spice blend often takes a bit of trial and error, and given one failed attempt already on this recipe's track record, I didn't want to risk anything but a tried-and-true blend. Rather, I recalled that since the time when I made this recipe the first time, I have encountered other varieties of African cuisine. In fact, I went on a different culinary adventure a few years back in effort to master my own versions of some Ethiopian recipes. In doing so, I formulated my own recipe for the Ethiopian spice mix, Berbere. Perhaps, I mused, a nearby African curry powder would make this dish work in a way that whatever curry powder I'd used the last time had fallen flat. I have used my Berbere in many Ethiopian dishes, some of them calling for peanut butter, with great success. At the same time, my interest was piqued by the coconut milk as well. I had just ordered some Thai red curry paste in bulk online, and I couldn't help thinking that the mix of coconut and peanut butter were such an awesome combination in Thai curries, however far away from Tanzania such cuisine might be. The recipe author even included a chipper parenthetical that one could use one's favorite curry powder or paste! Perhaps a red curry paste was just what this dish needed for deliciousness.
I couldn't decide; I wanted to try both. I resolved that the only way to salvage this dish from its prior disappointing conclusion was to try both options. I revisited the recipe and determined that I would halve the spinach, but keep the other ingredients as is (to up the flavor ante) and increase the curry powder/paste to make the difference all the more marked. This weekend I prepared two versions of Mchicha, side-by-side, one with Berbere once with Thai red curry paste.
SARAH'S MCHICHA
2 tablespoons ghee or 2 tablespoons butter
1 onion, chopped
1 tomato, chopped
2 tablespoons curry powder (Berbere!) or paste (Thai red curry)
1/2 teaspoon salt
3 tablespoons peanut butter
1 cup coconut cream
1 lb spinach, chopped
Melt the butter or ghee in a wide saucepan or skillet. Add the onions and saute until softened. Add the tomato, the spice mix and the salt. Stir and fry until the spices become fragrant. Add the peanut butter; stir until melted into the other ingredients. Add the coconut and the spinach. Heat over medium-low fire until spinach is cooked and sauce has thickened. Serve as a side dish to your favorite curries!

This time I had two dishes of success! I think I may have slightly preferred the version with Thai red curry paste, but the Berbere version was also delicious, just in a different way. I think that intensifying the other ingredients also helped, as I tend to prefer a bolder flavor palate, and this recipe is relatively sparse on ingredients in general (no garlic, even!).
One recipe note: I highly recommend using chopped spinach. I used Trader Joe's chopped frozen spinach for convenience, but I think last time I used a different frozen spinach. Some packages of frozen spinach are, in fact, whole leaf, and even if those whole leafs are baby leafs, there is something just slimy and unappealing about a cooked whole leaf of spinach. On the other hand, I don't think pureeing this dish after cooking would be a great idea either; a large part of its aesthetic appeal, I think, are the different colors in everything remaining separate: green of the spinach, red of the tomato, light peanut-y golden brown of the sauce. Using spinach that was chopped from the outset makes the spinach both integrated enough and still distinct enough that the dish works on many levels.